Posted on January 1, 2011
Happy New Year my dears! I hope you all enjoyed bringing in the new year with the ones you love and you have much success and happiness in the future. Can you believe we're in a new decade? I remember just yesterday being 12 years old when Y2K was around the corner. Everyone was raiding grocery stores to stock up on food and stayed in their house because they thought the world was about to end. I remember sitting in church on 12/31/99, the clock struck midnight, the lights were still on and we went on with the church service. Lol That just goes to show how scary people can be. I'm curious to know what will happen in this new decade. Guess we'll just have to wait and see!
Labels: Lifestyle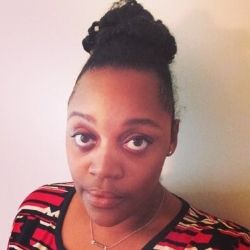 Just a 20-somethin' trying to find my way and be great.
You should Check out my writing portfolio.
Wanna talk? What are you waiting for? Email me already!