Posted on September 15, 2011
I went last week to get my split ends trimmed and got a lot more cut than expected. I'm not too surprised considering how long I waited to get my ends trimmed (not good). I planned on getting them trimmed in May, but my plans fell through and I don't trust any and everybody with scissors and my hair so I had to wait until I got back home to take a trip to the hair school that's not too far from my house. I'm just glad the damage and split ends are gone and I'm a little closer to being natural too! I also want to revise my regimen and add some things to promote hair growth.
BEFORE MY TRIM
AFTER MY TRIM
Labels: Hair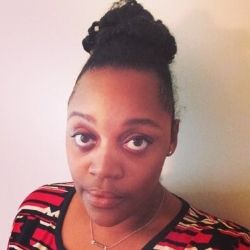 Just a 20-somethin' trying to find my way and be great.
You should Check out my writing portfolio.
Wanna talk? What are you waiting for? Email me already!