Posted on October 30, 2011
Essie's Winter '11 collection is out and I'm loving these colors shades. I don't think I've ever been disappointed with any of Essie's collections. I'm loving 'Cocktail Bling'. This polish reminds me of my favorite nail polish ever,
CQ's 'Vintage Gray'
.
click for larger image






Here are the shades & descriptions:






'Bobbing For Baubles' - a deepest darkest sapphire
'Size Matters' - a blazing hot ruby red
'Bangle Jangle' - a lavender amethyst
'School of Hard Rocks' - a midnight malachite
'Cocktail Bling' - a precious pale gray jewel
'Brooch the Subject' - a creamy cashmere cameo
Labels: Beauty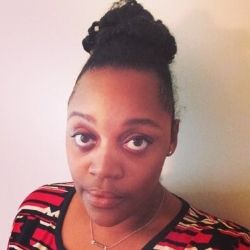 Just a 20-somethin' trying to find my way and be great.
You should Check out my writing portfolio.
Wanna talk? What are you waiting for? Email me already!