Posted on November 20, 2011
I forgot I took pictures in Photobooth last Friday after our pep rally while I visited with my friends in our old newspaper office. I should really start using Photobooth more on my own Macbook. Anyway, here are some more pictures of my hair!

Sidebar: I'll be 11 months post-relaxer on December 2!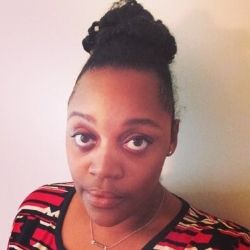 Just a 20-somethin' trying to find my way and be great.
You should Check out my writing portfolio.
Wanna talk? What are you waiting for? Email me already!