Posted on December 17, 2011
I saw this picture on Tumblr a couple of weeks ago and found out the original source was The Mod Cloth Blog decided to give it a try to see if it works and it does! I had all of these items in my kitchen already and a small container to store it. It definitely works. It left my lips softer and moisturized and I love the sweet taste! If you want a quick, basic exfoliator to prep your lips before using lip stain, lipstick, lipgloss, etc., head to the kitchen and whip this up. You won't be disappointed!


Photo Credit:
The Mod Cloth Blog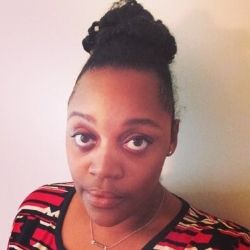 Just a 20-somethin' trying to find my way and be great.
You should Check out my writing portfolio.
Wanna talk? What are you waiting for? Email me already!