Posted on December 25, 2011
I would like to wish everyone a merry Christmas and happy holiday! I hope that you all are able to enjoy this time with your friends and family even if you didn't go crazy Christmas shopping and exchanging gifts. I would also like to thank each and every one of you who take time out to visit my blog. Even if you don't leave comments, I'm still glad to know that there are people out there who take interest in some of the same things I do. I still cannot believe it's Christmas today! The year went by so fast! It seems like it was just January 2011 yesterday! I plan on visiting with my family today, eating some good food and just hanging out. You all be safe while traveling and enjoy the holiday!
I'd like to leave you with my fave singing my favorite Christmas song ever! I love the original by Donny Hathaway too. Merry Christmas!
Labels: Lifestyle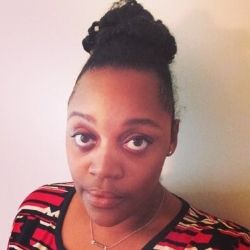 Just a 20-somethin' trying to find my way and be great.
You should Check out my writing portfolio.
Wanna talk? What are you waiting for? Email me already!