Posted on January 30, 2012
I've been hoping my favorite MTV star/fitness inspiration would start a blog for the longest time and she finally has! That's right, Chelsea Settles has finally started a blog folks! It will be about her fitness/health journey and her tips on how to make changes in your everyday life to become healthier. After watching her show, she really inspired me to want to crack down this year and do better. I still have work to do and I still need a lot of discipline, but I think I can do it. I just have to stick to it. Okay enough about me! Check out Chelsea's blog and follow her on Twitter if you haven't already!
Labels: Discussion, Health & Fitness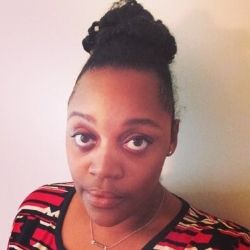 Just a 20-somethin' trying to find my way and be great.
You should Check out my writing portfolio.
Wanna talk? What are you waiting for? Email me already!