Posted on February 5, 2012
The people over at
Dea Rosa
were kind enough to share their spring 2012 collection with me and I really love their selection! If you're a traveling girl and you're into handbags and clutches this post is for you! Normally, I'm not a huge fan of snakeskin, but I really love this collection. Their pieces are modern, vibrant and chic, which creates the perfect combo for the upcoming spring/summer seasons. They have the perfect clutch for a business meeting or tote for a day at the beach.
I personally love vibrant colors paired with neutrals and large handbags are my favorite so this collection is a win-win for me. I am in
love
with the Coral and Grey Python collections. They even have iPod cases and luggage tags! How cute is that?
*Disclaimer: All photos were provided courtesy of Dea Rosa.
Dea Rosa SS2012 White Ostrich Collection
Dea Rosa SS2012 Grey Python Collection
Dea Rose SS2012 Coral Python Collection
You can check out more of the collection by visiting the following:
Labels: Fashion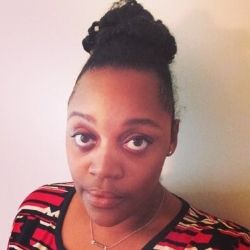 Just a 20-somethin' trying to find my way and be great.
You should Check out my writing portfolio.
Wanna talk? What are you waiting for? Email me already!