Posted on April 10, 2012
April is National Volunteer Month and today is "
One Day Without Shoes
" started by
TOMS
. Millions of children all over the world go without shoes on a daily basis, not by choice, but because their parents/guardians cannot afford to buy them to help protect their little feet. If you can't go shoeless today, at least find a clothing/shoe drive and donate some shoes to make sure a child doesn't have to go without. I'm going one day without shoes today. What about you?
Labels: Awareness, Discussion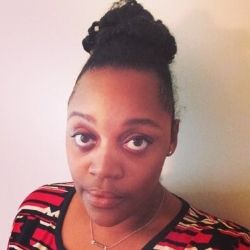 Just a 20-somethin' trying to find my way and be great.
You should Check out my writing portfolio.
Wanna talk? What are you waiting for? Email me already!