Posted on May 26, 2012
For the past week I've really been wanting to get on track (for good) when it comes to my diet and health because:
My eating habits are terrible.
I'm 6 years away from 30 and the older you get, the harder it is to lose weight.
I just wanna stop being lazy and take better care of myself.
I've started to follow tons of Pinterest & Tumblr pages dedicated to fitness and healthy eating and I really want to be dedicated to improving my health and diet this time. I've decided to start a
Tumblr
page to document everything I do. Hopefully I stay committed to keeping it up to date to help someone else, but most importantly to keep myself in check.
Labels: Discussion, Health & Fitness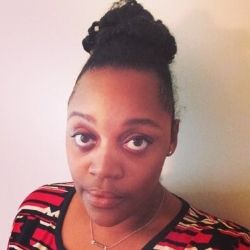 Just a 20-somethin' trying to find my way and be great.
You should Check out my writing portfolio.
Wanna talk? What are you waiting for? Email me already!