Posted on November 6, 2012
Today is the day that we all make a decision for our futures. Make a decision based on the things that matter to YOU. I went ahead and voted early last Tuesday to avoid the hassle of lines and such.
As you can see I'm in a battleground state.
Here are a few things to remember when you're going to vote today:
No t-shirts, buttons, hats, etc. endorsing any candidate
Have a state issued ID, passport, etc. and proof of your current address
NO PHOTOGRAPHY at the polls! We're all excited, but put your camera phones away!
Make an informed decision.
Happy voting to you lovelies!
Labels: Awareness, Discussion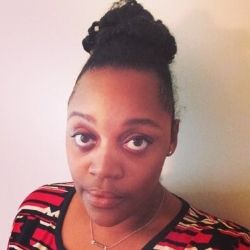 Just a 20-somethin' trying to find my way and be great.
You should Check out my writing portfolio.
Wanna talk? What are you waiting for? Email me already!