Posted on November 19, 2012
My good friend Yetti from
And So She Writes
nominated me so YAYYYYY for that and shoutout to her for nominating! I love you! So here we go! :)
Here are the rules:
Thank the Blogger who nominated you
Share (7) random facts about yourself
Nominate (15) fellow bloggers that you recently discovered or follow regularly
Inform each nominated blogger of their nomination by posting a comment on each of their blogs
Add the Versatile Blogger Award to your post
7 Random Facts About Jai
I have two birthmarks.

I'm absolutely love beauty & fashion, but I hardly ever wear make up or dress like I do.

My youngest sibling is 21 years younger than me.

I think I may be addicted to Starbucks' White Chocolate Mocha. It's heaven in a cup.

I hate talking on the phone. I can count on one hand how many people I talk to on the phone.

I love wedding shows (Bridezillas, My Fair Wedding). Don't know why, I just do.
I'm a Golden Girls fanatic. I have all seven seasons on DVD.
Nominations (I won't have 15 though. Sorry.)
Labels: Misc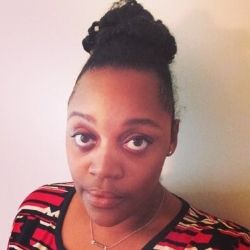 Just a 20-somethin' trying to find my way and be great.
You should Check out my writing portfolio.
Wanna talk? What are you waiting for? Email me already!