Posted on December 14, 2012
Every time a new album comes out, I have a few select favorites, but my 'jam of the moment' always changes and this is my current favorite from Miguel so I thought I'd share the magic with you. I fell in love with his voice and sound on his debut album, All I Want Is You, but he definitely came strong and solidified his sound with his sophomore project, Kaleidoscope Dream. He even got five Grammy nods this time around! Here's to hoping he takes a few home!
The Thrill x Miguel
Labels: Music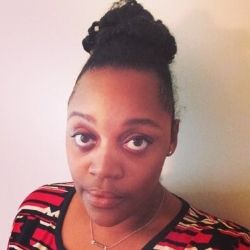 Just a 20-somethin' trying to find my way and be great.
You should Check out my writing portfolio.
Wanna talk? What are you waiting for? Email me already!