Posted on December 20, 2012
I decided to do this week's Throwback Thursday with a little twist and mix a little old with the new, so I hope you enjoy Mariah Carey's classic Christmas record, All I Want For Christmas Is You with a 2012 twist featuring The Roots, Jimmy Fallon and some very adorable guests. Enjoy! Happy holidays to you and yours!
P.S. While you're celebrating with your friends and loved ones this holiday, hug them tight and keep Sandy Hook Elementary and the entire Newtown, CT community in your thoughts and prayers.
Labels: Music, Throwback Thursday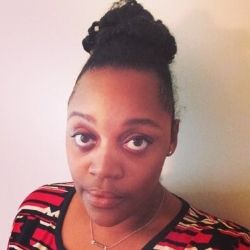 Just a 20-somethin' trying to find my way and be great.
You should Check out my writing portfolio.
Wanna talk? What are you waiting for? Email me already!