Posted on January 1, 2013
I try not to make resolutions for the new year, but just set goals for myself and try to get better than the year before. To be completely honest, I don't like coming up with resolutions because I know I won't jump into them right away and get on the ball like I should. I'm a procrastinator. Sue me. At least I'm honest and acknowledge my problem! I'm still a work in progress, so it's okay. There are so many things I want to do, but they will all take serious time and commitment to accomplish so I guess my New Year's 'resolution' is to stay focused on everything that I want and need to do this year and beyond.
Somehow
Marie Claire
g
ot into my head for the month of January because I'm antsy as heck and filled with ambition, ready to work and progress in 2013. I normally read my horoscope just for kicks,
but h
ere's to hoping there's some truth in this. Here's to hoping I make moves and have some actual plans for New Years Eve 2013 because I'm tired of sitting at home every year. Cheers!
Dear 2013, please be good to me.
Labels: Lifestyle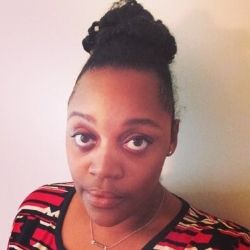 Just a 20-somethin' trying to find my way and be great.
You should Check out my writing portfolio.
Wanna talk? What are you waiting for? Email me already!