Posted on January 4, 2013
I'm two days late, but better late than never! My hair anniversary was 1/2/13 so I decided to do a quick vlog and talk about my experiences throughout 2012 with my new hair and my best twist out ever which actually happened by mistake that I'm rocking in the video! I've been thinking about vlogging about different things in the new year, but I'm still on the fence about it. Eh, we'll see. In the meantime, enjoy the video below!
Labels: Hair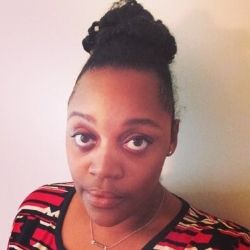 Just a 20-somethin' trying to find my way and be great.
You should Check out my writing portfolio.
Wanna talk? What are you waiting for? Email me already!