Posted on January 14, 2013
Me and my mom did some shopping Saturday so I decided to put some effort into my wardrobe
since I wear t-shirts and Uggs most of the time
. We got some weird springlike weather so I decided to take advantage of that and wear my leather jacket since I didn't get the chance to when I first bought it. I wanted to keep it cute and simple so I threw on all black with silver accessories.
jacket & jewelry: F21+/top & jeans: Old Navy/loafers: Union Bay/bag: Aldo
Labels: Fashion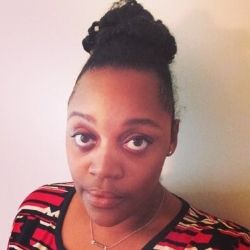 Just a 20-somethin' trying to find my way and be great.
You should Check out my writing portfolio.
Wanna talk? What are you waiting for? Email me already!