Posted on August 18, 2013
Beyoncé posted pictures on her Tumblr earlier today sporting her gorgeous new bob and a Robert Cavalli V-Neck Jersey Dress in Pink/Orange. I couldn't find the exact dress Bey was wearing, but here is a shorter version with micro cap sleeves.
Labels: Fashion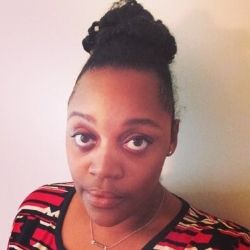 Just a 20-somethin' trying to find my way and be great.
You should Check out my writing portfolio.
Wanna talk? What are you waiting for? Email me already!