Posted on February 2, 2014
I'm short. I'm extremely lazy when it comes to my hair. I adore the color yellow. I'm very observant. Music is everything to me so I never leave the house without my iPod. I have 4 or 5 notebooks that I have yet to fill with words. I sleep with my fan on year around. I'm a candle addict. I love fashion, but you wouldn't be able to tell since I'm so lazy when it comes to my own. Sunshine makes me happy. I'm a May baby. I'm a huge fan of a controversial artists and it's not because of the controversy. I'm a procrastinator. I'm an introvert. Sometimes I'm sure of myself and sometimes I'm not. I'm a smart ass. My nonchalant nature leads people to believe I'm mean. I wanna make a difference, but I'm not sure where to start.
Labels: Lifestyle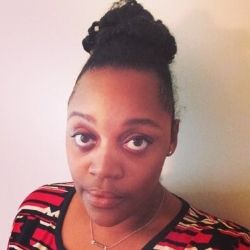 Just a 20-somethin' trying to find my way and be great.
You should Check out my writing portfolio.
Wanna talk? What are you waiting for? Email me already!