Posted on January 1, 2015
I have no complaints about 2014 and I'm grateful for everything that has happened in the last 365 days, but I really want to make this year about focus, initiative, and execution. I have a good feeling about it, and I intend to follow through with my promise to myself (and my close friends so they don't cuss me out). I'm getting closer to the big 3-0 and I'm trying to cross my t's and dot my i's.

Less excuses, more effort. I've learned that if you sit idly and watch other people make moves instead of making moves of your own, you'll grow old and wonder about the shoulda coulda wouldas. I learned that lesson in 2014 and it's really time to put up or shut up. I'm feeling inspired and encouraged from all the great things that have happened to all the awesome people that I know and now is the time to make sure some of that greatness is passed my way.

I doubt that I'll be exactly where I wanna be by this time next year, but taking steps to get there is better than taking none.

I don't know where 2015 is gonna lead me, but I'm looking forward to the journey. Here's to prosperity, peace, and last but not least, happiness.

Shoot, a little travel, a little weight loss, and a few more coins ain't never hurt nobody!
Labels: Misc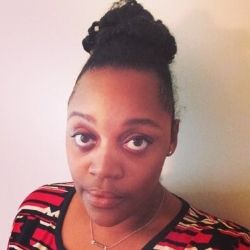 Just a 20-somethin' trying to find my way and be great.
You should Check out my writing portfolio.
Wanna talk? What are you waiting for? Email me already!